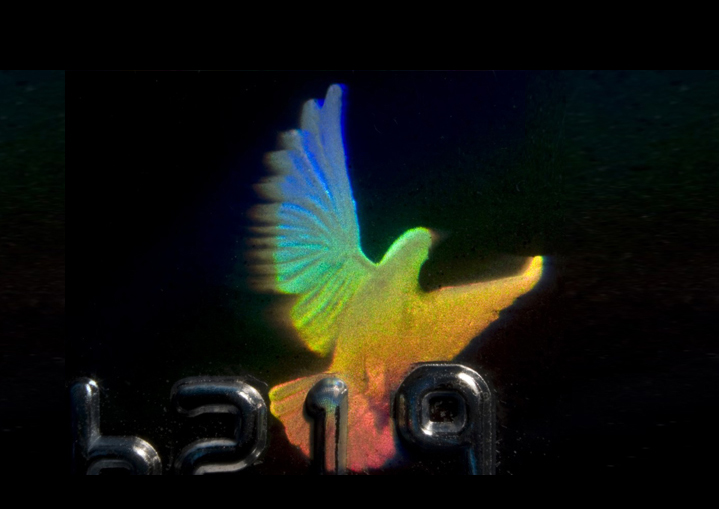 About Us
We make HOLOGRAMS for you to stick or Hot Stamp on your Products/Documents as also all other types of Holographic solutions for protection against counterfeiting. A Hologram is a high-tech 2D/3D image of an object/insignia embossed on special tamper proof metalised polyester foils, which is almost impossible to be replicated because Laser technology is used to make Hologram Masters. In appropriate lighting conditions Holograms shine and reflect all seven colours at different angles. When viewed from different angles they also show parallax and movement of objects/ message in the background (No Normal printed labels can have these effects). Sometimes Holograms are also called rainbow labels. Hi-Glo Holo Images is an ISO 9001:2000 Company.

Best Quality
We procure our raw materials from highly reputed vendors and follow the toughest controls to ensure best quality products. Our directors, (R&D) Dr. Ms. Suman Gupta, Ph.D Physics with specialization in lasers, and (Technical) Er. Sandeep Gupta, B.E. (Mech.) spares no efforts to maintain the best quality standards and also to introduce new, economical and more consumer friendly products.

Timely &Uninterrupted supplies
We have We have purchased and maintained (in full running condition at all times) one additional machine of each type in all critical processes as a spare to ensure that we can render timely and uninterrupted supplies for all our clients. All the directors and the GM works have obtained complete training including stripping & repairs on each and every machine in the plant towards the same purpose.

Top Security
We are perhaps the only company in the world that has a person, who retired as a senior Defense Force Officer and who has had vast experience in the field of Security and intelligence during his service carrier, as its Managing Director. The choice of location at Patiala, away from any of the Metros, Locale of the Plant at Patiala (Well away & secluded from the hustle and bustle and surrounded by agricultural land belonging to some of the Company directors), Factory,Office building design & procedures adopted at our works etc. themselves prove the point. At our works not only are the physical security measures adopted but Psychological security measures are also used to ensure absolute guaranty of non – leakage of the Holograms of any client from our end. (No employee with whatever experience can ensure same level of security).